The purpose of CRM (Customer Relationship Management) is to optimise the relationships that a brand maintains with its customers, in order to keep them loyal and to increase turnover.
CRM lets you coordinate multi-channel customer journeys (point of sale, mobile, print and ecommerce website) and to offer a "seamless"
customer experience.
CRM combines customer data analysis (who, when, where, how?) and marketing campaign analysis (rate of return per campaign, return on investment, etc).
This requires in-depth knowledge of the customer/prospect through the use of databases of simple information such as surname, first name, address, as well as information about the customer's purchasing behaviour and his or her journey within the various communication channels.
A comprehensive database is a necessary prerequisite for the success of ultra-personalised marketing campaigns.
HPC-ADLIS can now help you find solutions to suit your commercial strategies through a simple, concrete and global service offering.
DIGITAL
PRINTING

SOLUTIONS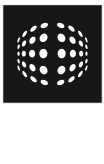 DIGITAL
PRINTING

SOLUTIONS