Web to Print is a tool for optimising and streamlining the management of printed documents between customers and printers.
It enables the customer to personalise, order and monitor the delivery of print media in real time using a Web to Print interface developed according to their own specifications.
For customers, it guarantees graphic consistency
between the media, it enables orders to be
processed in real time and centralises
procurement, so generating savings.
For the printer, order management can be automated, which speeds up the process while
enabling deadlines and costs to be controlled.
DIGITAL
PRINTING

SOLUTIONS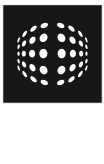 DIGITAL
PRINTING

SOLUTIONS