The expressions 360° marketing and 360° communication refer to the marketing and communication strategies implemented by brands to take advantage of all on and off-line communication vectors as effectively as possible.
360° optimization of multichannel prospecting plans, both on and off-line, combined with a "seamless" shopping experience (continuity and fluidity of the customer experience in their purchasing journey) and personalisation of the customer relationship are the central pillars of a winning omni-channel policy.
HPC-ADLIS assists you in the implementation of omni-channel campaigns with a platform designed in conjunction with you.
You can orchestrate the sending of SMS, e-mails and personalised print media based on a schedule defined by you, while personalising the discourse and the visuals according to your own segment.
DIGITAL
PRINTING

SOLUTIONS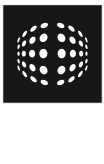 DIGITAL
PRINTING

SOLUTIONS