Direct marketing helps you acquire and retain customers through an adapted, targeted and personalised offering via channels such as mail, phone, e-mailings, SMS etc.
However, it is sometimes disliked as it is thought of as an invasive and intrusive advertising.
Thanks to new database targeting technologies and changes in consumer purchasing behaviours, direct marketing is now benefiting from a rebound in corporate communication strategies, known as 360° communication.
Digital print providers like HPC-ADLIS can help you implement these strategies. We have a deep understanding of how all stages of the process work and we can provide appropriate solutions for successful direct marketing campaigns:
IT integration, including complex database management
Adaptation of actions and ultra-personalisation of media (text and images)
High added-value printing
Logistics and routing management
Monitoring and analysis of operations performance
DIGITAL
PRINTING

SOLUTIONS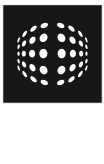 DIGITAL
PRINTING

SOLUTIONS