Personalised catalogues and the ultra-personalisation of all media (texts and photos), in addition to adapting to the customer's purchasing habits, provide real added value which facilitates the act of buying and increases the value of the cart.
Paper catalogues attract attention. They can be kept and read by a large number of people. Personalisation enhances their effectiveness and helps to target the customer's expectations more accurately.
It is the successful union of digital and paper-based media for an efficient One to One action.
HPC-ADLIS works daily to deliver personalised content for each of your customers via dedicated Web to Print platforms or marketing campaign managers.
DIGITAL
PRINTING

SOLUTIONS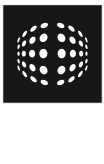 DIGITAL
PRINTING

SOLUTIONS